$19.99
- Free with Gold
Craft, Steal, Brawl and Escape! It's time to bust out of the toughest prisons in the world as you return to the life of an inmate in The Escapists 2. Have you got what it takes to escape?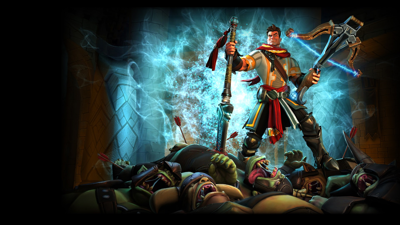 $14.99
- Free with Gold
Slice them, burn them, skewer them, and launch them - no matter how you get it done, orcs must die in this fantasy action-strategy game from Robot Entertainment.As a powerful War Mage with dozens of weapons, spells, and traps at your fingertips, defend twenty-four fortresses from multiple enemy types, including ogres, hellbats, and of course, a bunch of orcs. Battle across three difficulty levels, including brutal Nightmare mode!
$19.99
- Free with Gold
Build your kingdom and explore three unique lands covered in mysterious forests filled with secrets and mystery. Kingdom Two Crowns is an atmospheric micro strategy game wrapped in modern pixel art aesthetics. It's easy to pick up and play with an in-depth campaign mode playable in solo or co-op.