Xbox Games with Gold
September 2020
Xbox Games with Gold - September 2020
$19.99
- Free with Gold
Legend foretold it. Prophecies predicted it. Chosen ones chose to believe in it. Now the fantasy spoof adventure saga continues. Join Wilbur, Ivo, Nate and Critter in another classic point-and-click adventure in the wicked world of Aventasia. Help them fulfill their destiny. A destiny as yet unwritten.
$29.99
- Free with Gold
You're part of the Division, an autonomous unit of tactical agents trained to operate independently. Your mission: protect what remains and restore hope. The Division is an online-only game, an online connection is required to download and play the game.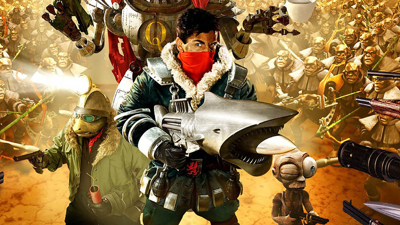 $9.99
- Free with Gold
Meet the Lionhearts, a smack-talking rag-tag band of rebels bound on an impossible quest.